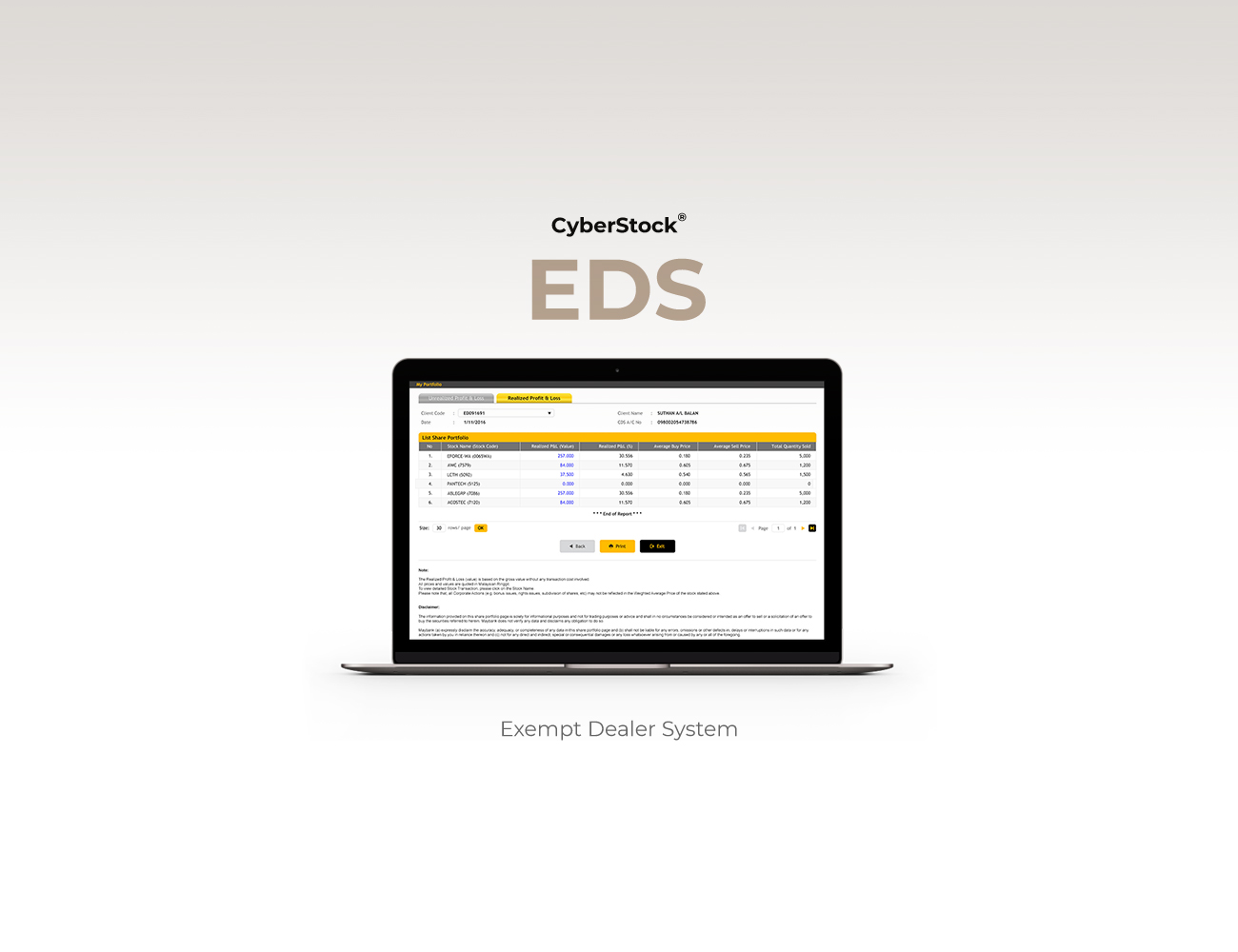 What is EDS?
One Powerful System with Two Empowering Modules
CyberStock® EDS (Exempt Dealer System) is a component of StockBanking®, especially designed for commercial banks to enable their customers to perform stock trading transactions at their branches.
Enrich Your Banking Experience with Broking Facilities
CyberStock® EDS provides advanced trading infrastructure and facilities for exempt dealers.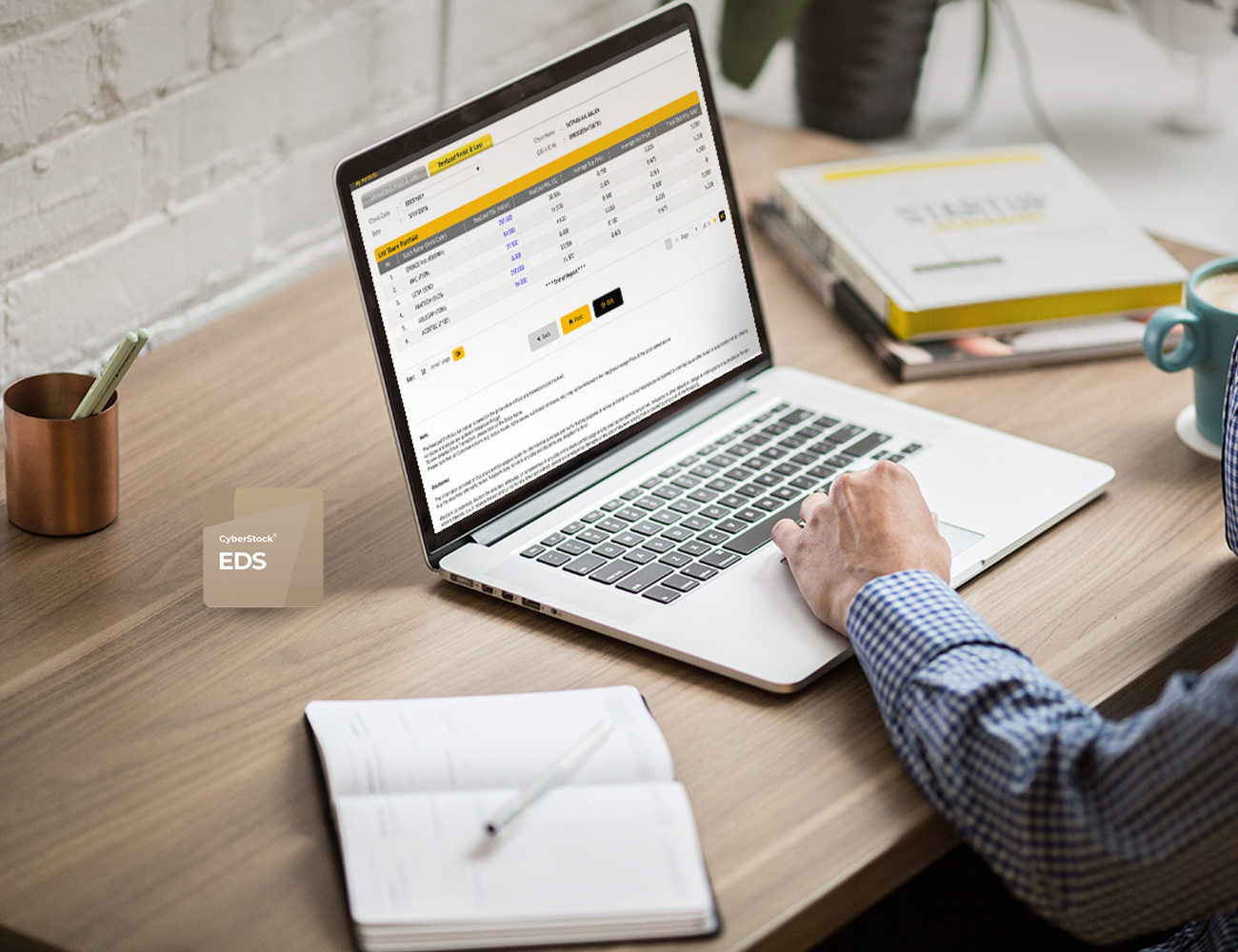 Key Features
Dynamic Ordering System with Validation
Complete Suite of Order Management
Comprehensive Functions of Fundamental and Technical Analysis
Automated Updates with Stock Exchange Price Feed
High Level of Automation and Parameters
View All Solutions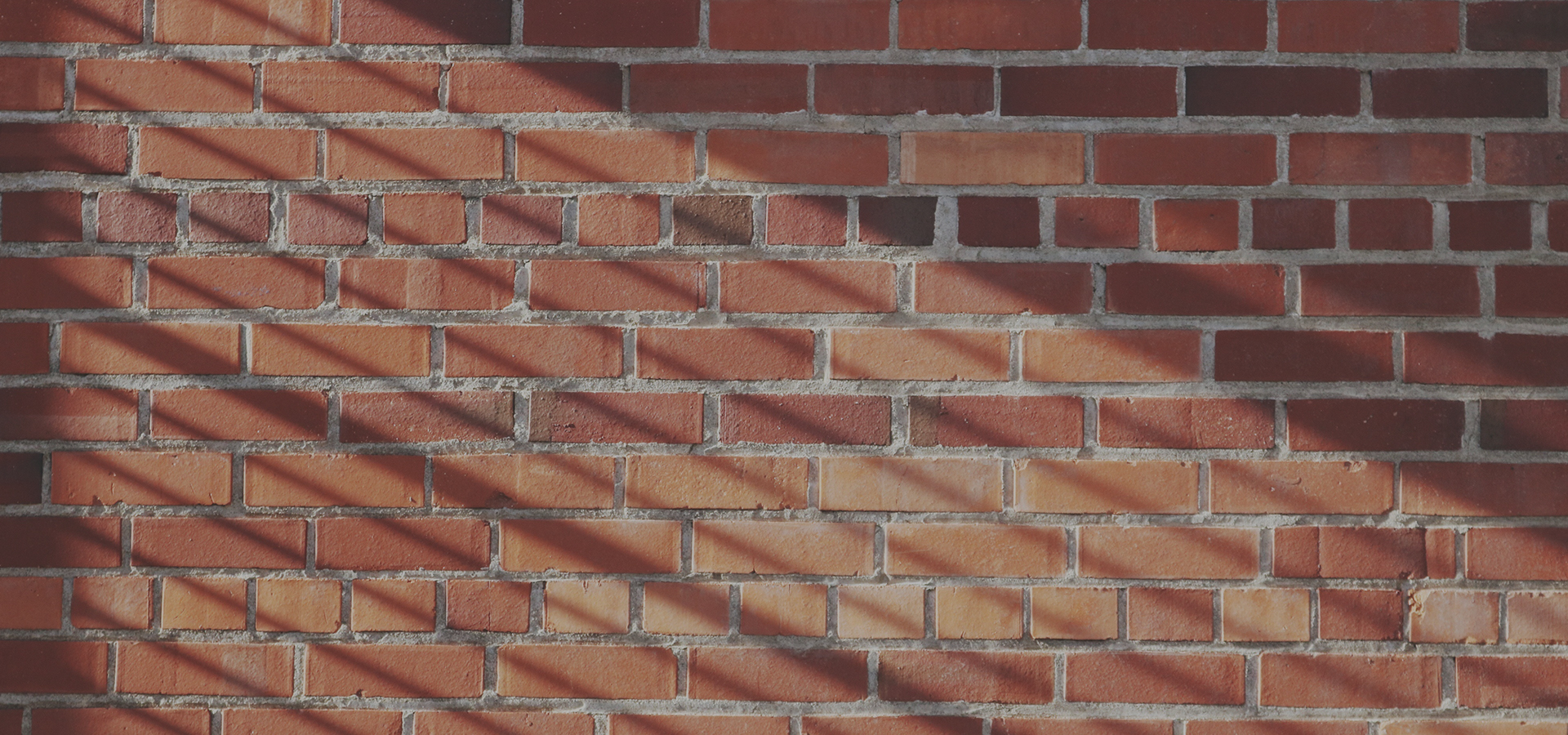 Reinventing & Simplifying Your Business
Let us help you grow your business with the right digital solutions.
For any question or concern, please call us at: +603 7735 2288
GET IN TOUCH